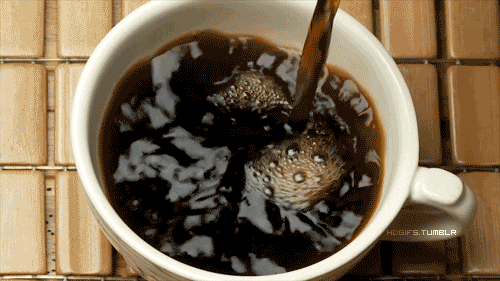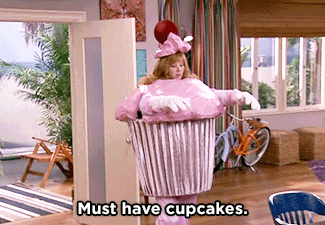 Years ago a well known coffee establishment called Starbucks invented a term "perfect pairing". A perfect paring is when Starbucks sell you the customer a coffee paired with delicious confectionary treat. For example a coffee and a pink fluffy cup cake. It is called a perfect paring because each item separately are fine but together they create a richer more in-depth union. Above you can see two images Exhibit A, coffee and Exhibit B, cup cake. Even though I hate Starbucks and the idea of up-selling, in this post I am going to serve you up several images in groups of two and and hopefully you can see how the two images work together to create a #PerfectPairing.


Exhibit C is a rainbow collection of large prints such as a: red lipstick, orange limp wrist, yellow queen of England, green fan with the word shade on it, blue culture club tape cover, indigo Audry Hepburn in head scarf and a violet beret. Each print has an extravaganza of disco streamers blowing in the wind. Exhibit C has been perfectly paired with Exhibit D the Boston Gay Men's Chorus Singing Dancing Queen by ABBA. I love the theatrical union of these two images and the fact the chorus members' sparkly shirts match the streamer.


Exhibit E is a large tube of I'm Going to Steal Your Husband red lipstick with some disco-tech streamers. The lipstick just happens to be the same shade of lipstick Divine is wearing in Exhibit F as she eats dog poo in the 1972 cult classic comedy Pink Flamingos by John Waters. hashtagpurfectpairing



Exhibit X is a limp wrist pared with an image from the movie The Producers from 1967, Exhibit Y. A limp wrist is a stereotype of gay men. A typically homophobic belief is that one of the ways to identify queers is the way they hold their wrist, walk, dress or speak. Often in movies or tv you will see straight actors acting as "gay" or parody. The Producers does a great job of over exaggerating gay stereotype as parody; even today this blurs a line between funny and deeply offensive.

Exhibit G is a picture of her majesty Queen Elizabeth Da 2nd. She is perfectly paired with Exhibit H a video explaining how "Queen" has been queered and adopted in to queer vernacular.

Exhibit I is perfectly paired with Exhibit J. Serving shade is a common term on the ballroom scene which popularised Vogueing and the death drop . This has been repolularised on the television show RuPaul's Drag Race The queens on the show often dramatically fall while lip-syncing for their life.


Exhibit K is perfectly paired with Exhibit L and has a personal story to follow it. This story involves gay slang a specific term called "reading" reading is when one gay is overtly bitchy to another. Ok, so here's the story, in the year 2000 my flat mate was a drag queen. He was gorgeous and looked fab when he got dressed in drag to go out. He would always wear a huge big haired wig. We where young and broke and would often go to a popular pound a drink gay night, called Popcorn, on Mondays at gay disco called Heaven. My flatmate who was very glamours in drag would always get invited to go in the the VIP lounge at heaven and even though I was not VIP material the queen was alway able to drag me in there with her. One particular night at heaven in the VIP lounge Boy George was there with his best friend . My flatmate was all over George and I was talking to Boy Georges mate. I was young and quite sweet, so not a lot has changed, but Boy Georges mate was a piece of work. I remember noticing he was wearing a beautiful shiny sparkly brooch on the shoulder of his man blouse. I was making small talk and said something like "Gee I really love your brooch" the man looked down his nose at me and said "Darling you should… its Vivienne Westwood" he was reading me and putting me in my place and some what mocking me because of my lack of fashion knowledge. How could I be so stupid to not know it was Westwood. I for some reason loved his bitchyness and learned and never forgot what a Vivienne Westwood brooch looks like.


Exhibit M is a picture of Audrey Hepburn the epitome of class and beauty in days gone by. I pared this with Exhibit N a drag queen serving Audrey Hepburn realness. Realness a term used in Voguing ballrooms witch you can see in Paris is Burning.


Exhibit O is a violet beret and it is perfectly pared with Exhibit P the Pink Angels. The pink angels are a band of glorious people that came together in the late 70's 80's and 90's to patrol and protect the streets when LGBTQI peoples were targets of hate crime. Police where not protecting marginalised communities especially queer people so the gay community rallied together to protect their own. The angels patrolled the streets and walked LGBTI people home after a night out, to make sure people arrived home safely and were not gay bashed.
THIS BRINGS US TO THE END OF OUR PERECT PARING! I HOPE I WAS ABLE TO UP SELL MY ART WITH SOME SPECTACULAR AND DELICIOUS SIDE DISHES.
Before we end this delightful post it is important that I tell you that all of the prints are art works I made inspired by photos of me when I was a kid. As an adult I was embarrassed about these images because of how gay I look. I have one thing to say about that now …. "FUCK THAT" there's no time to be embarrassed or ashamed of who we are, or how queer we may be. See below the other perfect pairs – the prints and photos they are based on. Enjoy!!!!!!! XXX